---
Our Daily Blog Services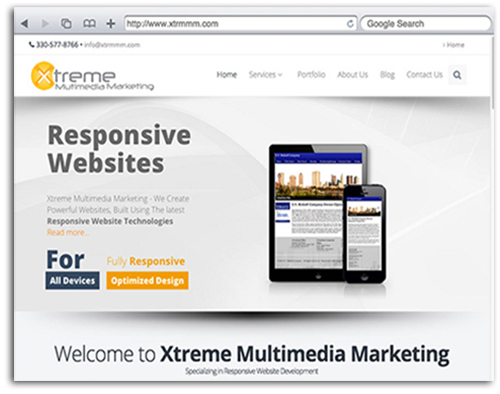 Extreme Multimedia Marketing will also incorporate a blog into your brand new website, which will allow your website viewers to follow your daily post. These daily blog posts will be generated by our social media management team and will be posted to each of your new social media sites daily. We encourage our clients to provide us with as much blog content as possible, to ensure that the content stays fresh. However, we would be more than happy to generate your company's blog content for you based off of your websites current information as well as your available products and services. Each blog that we post on behalf of your company will be written from your company's point of view to ensure that our content is consistent with yours. If at any time you would like something specifically posted, you can let our social media management team know and they'd be more than happy to post it for you! If you are interested in learning more about our daily blog services, contact us today!
Xtreme Responsive Websites
In today's society, social media sites such as LinkedIn, Facebook, Google+ and Twitter are helping businesses create, share and exchange important business information such as pictures, products, services, promotions, local business events and so much more! Using these various social media sites can help your business establish credibility, help spread your name throughout the marketplace and help you establish more cliental. Additionally, these social media sites will allow your viewers to "share", "like" & "retweet" your daily social media posts as well as your company page which in return will help spread your businesses name. If you'd like to learn more about our social media services, contact us today!
Which Social Media Sites Is Right For Your Business?
The Extreme Multimedia Marketing team utilizes the top social media websites so that your company will get the most for their money. Among these top social media sites are Facebook, LinkedIn, Google+ and Twitter. What our team will do for your business is setup each of your social media sites and develop content to ensure that your viewers know precisely what your company is and or does. If you'd like to learn more about our social media services, contact us today!
---
Don't Break The Bank!
Xtreme Multimedia Marketing will help you get the word out for your business without breaking the corporate budget!
Call us today at 330.577.8766 and we'll discuss what we can do for you!